Salmon in convection oven has become a favorite method for chefs and home cooks alike. This approach combines ease of preparation with outstanding results, offering an enticing meal that's both delicious and nutritious. Whether you're a beginner or a seasoned cook, this step-by-step guide will walk you through the entire process, making sure your salmon turns out perfectly cooked every time.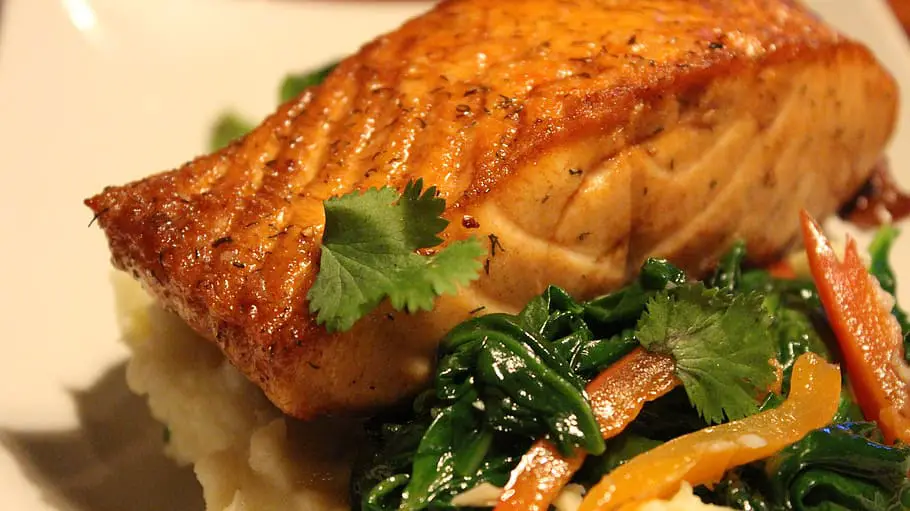 Ingredients:
Salmon fillet(s)
Olive oil
Salt and pepper
Your choice of herbs (e.g., dill, thyme)
Salmon in Convection Oven: Preparation
Preheat Your Convection Oven:
First, preheat your convection oven to 375°F (190°C). If your oven has a convection setting, make sure it's activated. The circulating hot air in a convection oven cooks the salmon evenly and efficiently.
Prepare the Salmon:
Place the salmon fillet skin-side down on a cutting board. Brush it with olive oil, and season with salt, pepper, and your chosen herbs. The olive oil helps the seasoning adhere to the fish and adds extra flavor.
Read more convection oven articles here – Convection Oven: Your Ultimate Guide
Place in Oven:
Transfer the seasoned salmon to a baking dish or lined baking sheet. Place it in the preheated convection oven, making sure it's positioned in the center of the oven for uniform cooking.
Cooking Time:
Cook the salmon in the convection oven for 12-15 minutes, or until it's easily flaked with a fork. The exact cooking time may vary based on the thickness of the fillet. Check for doneness by gently flaking the salmon at its thickest point.
Serving:
Once cooked to your liking, remove the salmon from the oven. Serve hot with your favorite side dishes and enjoy a gourmet salmon meal prepared right in your convection oven!