If you're new to baking cupcakes in a convection oven, you might feel a bit overwhelmed, but there's no need to worry. This detailed guide will walk you through every step, so even if you're a novice, you can create delicious cupcakes in your convection oven. Let's begin the journey of making those delectable treats!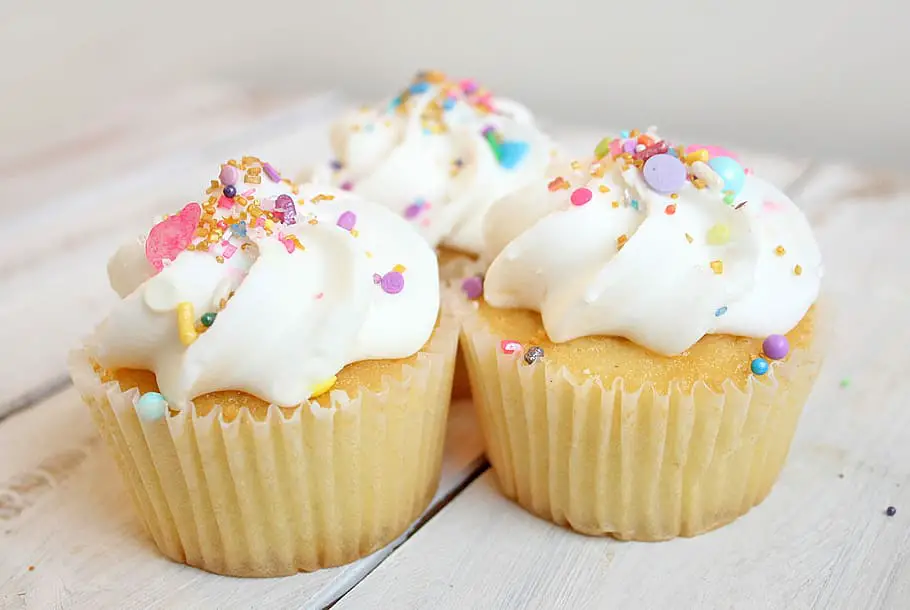 Baking Cupcakes in a Convection Oven
Understanding the Convection Oven
A convection oven circulates hot air around the food, which means that your cupcakes will bake more evenly. Here's what you need to do to prepare your convection oven:
Preheat the convection oven to 350°F (175°C).
Adjust the oven racks to the center position.
If your convection oven has an option to turn the fan off, make sure the fan is on for even baking.
Preparing the Cupcake Batter
Now that your convection oven is ready, you'll need to prepare the cupcake batter. Follow these steps:
Choose your favorite cupcake recipe or use a boxed mix.
In a large bowl, mix together the flour, sugar, baking powder, and salt.
In another bowl, whisk together the eggs, milk, oil, and vanilla extract.
Gradually add the wet ingredients to the dry ingredients, mixing until just combined.
Read more articles on convection oven baking here – Convection Oven: Your Ultimate Guide
Filling the Cupcake Liners
Filling the cupcake liners properly ensures that your cupcakes will bake evenly. Here's how to do it:
Line a cupcake pan with paper or silicone liners.
Use an ice cream scoop or spoon to fill each liner about two-thirds full with batter.
Tap the pan gently to remove any air bubbles.
Baking Cupcakes in a Convection Oven
Now you're ready to bake your cupcakes in the convection oven. Follow these instructions:
Place the cupcake pan in the preheated oven.
Bake for 15-18 minutes, or until a toothpick inserted into the center comes out clean.
Remove the cupcakes from the oven and allow them to cool in the pan for a few minutes before transferring to a wire rack to cool completely.
Final Touches: Decorating Your Cupcakes
Adding some decoration can make your cupcakes look as good as they taste. Here's what you can do:
Choose your favorite frosting, such as buttercream or cream cheese.
Use a piping bag or knife to apply the frosting to the cooled cupcakes.
Add sprinkles, chocolate chips, or other toppings if desired.